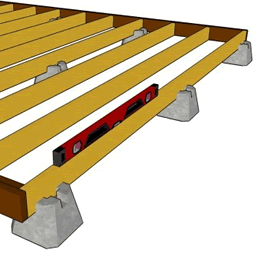 Articles on provisioning a suitable base for your cabin including concrete and timber
2012
Constructing a Timber Base
Not everyone wants the permanency of a concrete slab to use as a base for your log cabin. Another method that still provides a firm, level and stable environment is to produce a timber base, much the same as that ...........
What Base is Best For Your Log Cabin
Log cabins with a construction using interlocking wood boards are best sited on a firm, level and stable base. This goes a long way to ensuring the walls built perfectly horizontal and vertical. There are many ways ...........