Current Delivery Lead Time (Updated 10 Aug 2022):
Our current lead time on cabin supply (unless stated otherwise within the detail page for a particular cabin) is between 5 and 7 weeks.
Do you need a Custom or Bespoke Cabin ?
Although our extensive and flexible range of cabins will suit most needs, we understand there are times when a bespoke or custom design is required to fulfill a buildings potential as a useful construction.
We offer two possibilities for non standard cabins :
In either case, use the links above to go to the relevant page where you can send us information about your proposed cabin project.
Rob said - "Absolutely fantastic cabin easy to erect we didn't quite know what to expect and have been thrilled by the end product best kit on the market thank you Martin my wife loves the space its provided at a great price too best wishes Robert and Charlotte mid wales"
Rating : 5/ 5
Review Date - 6 August 2019
Stuart said - "Brought our cabin from these guys, they designed our cabin to how we wanted , very happy with the outcome , will have many years of enjoyment out of it Thanks Martin and team"
Rating : 5/ 5
Review Date - 29 January 2019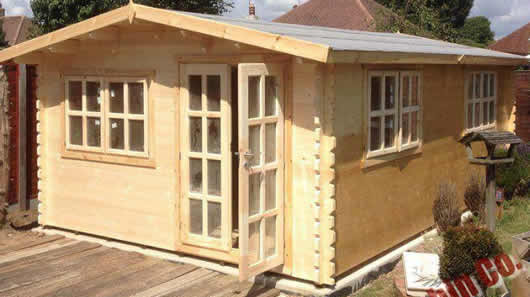 Use our cabin search facility to find the right cabin for you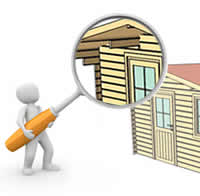 Use our cabin wizard to quickly find a suitable cabin for you.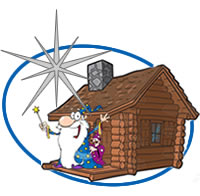 Timber Treatment
Barrattine Wood Preserver suited for applying to your cabin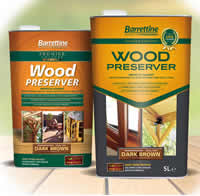 Quality roofing felt shingles aestecially pleasing with a long guarantee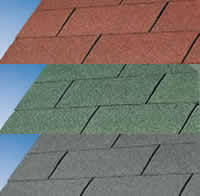 EPDM
Rubber roofing to protect your cabin from all the weather can throw at it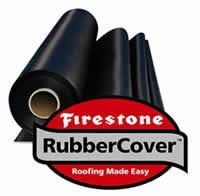 Our most widely chosen wall thickness is 44mm. All our garden buildings in this size come with double glazing as standard, you can view all our wood cabins for sale showing you all the options available on this page. Note - most buildings that have a ridge height of more than 2.5m and fall outside the planning requirement (when a building is positioned less than 2.0m from your boundary) can be manufactured with a ridge height of 2.5m - please call for details.
With 21 years (est. 2001) of experience selling and installing interlocking wooden cabins we have produced a comprehensive set of documents providing useful tips and advise to those that want to install a garden building - and there is no reason not to with just a modicum of DIY ability, most will find installation a breeze. Take a look at our knowledge base for answers to the questions most asked and our news page.
Garden log cabins have many uses. Whichever use a cabin has, they all have the same appealing beauty giving refreshment and rejuvenation to the mind and soul. These cabins are a great idea because they establish a secondary space to stay and potentially can add value to your home. We provide a lot of log cabins to suit all different sizes of gardens, all you have to do is just choose the right one for your garden and proposed use.
Planning Permission
In most cases your new garden cabin will not need planning permission but there are cases where this will apply. It is worthwhile carrying out a little research before you start work on your project. The government provide a web based guide called Planning Portal. This also gives information on Building regulations that may come into play depending on usage and size.
We can deliver our buildings throughout UK mainland - lead time will depend on your location in relation to our UK hub in Leicester. Delivery can only be made to mainland destinations, if the final destination is to any islands, we can drop of at a mainland port of your choice - the onward transportation must be arranged by the customer. Please allow additional time for deliveries to the extremities of the Uk including the South West, North Wales and Scotland. Our usual lead time is between 3 and four weeks subject to availability and seasonal demands.