What options of wooden buildings are being offered by Log Cabin Kits
Apart from making garden log cabins, wooden garages, pavilions, timber garages, garden sheds, multi room cabins, felt shingles and other garden products, the company also offers excellent services in terms of better installation & maintenance of garden cabin as well as summer house. For example their popular bespoke cabin service, installation tips and DIY installation services are hot favourite among their U.K customers.
Author - Martin Corby
Posted - 07 Apr 2017
Need Help ?
Call Martin now on
01342 477774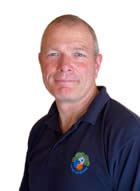 © Copyright 2001 - 2021 Garden Adventure Ltd