Log Cabin Bits and Bobs
The open log "cabins" we manufacture today are prone to different extravagances. In any case, for homesteaders settled on the edges, log cabins satisfied more fundamental needs. Wherever timber was promptly accessible, a log cabin could be built in a couple of days utilizing just a couple of basic instruments. No nails were required. Those early log cabins were durable, all thumbs and modest.

Author - Martin Corby
Posted - 20 Aug 2017
Need Help ?
Call Martin now on
01342 477774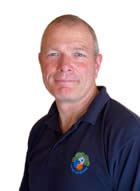 © Copyright 2001 - 2021 Garden Adventure Ltd