Work at pace and comfort of your home
Now a days, more and more people wish to work from their home. Many companies too prefer to offer this facility to their employees considering the nature of their job and the complexity involved in their occupation. Moreover, it saves the traveling time and expenses of employees giving them chance to focus on their job profile in a much better way. However, given the number of family members and their varied interests, sometimes it becomes completely impossible to do office work in a calm environment. Then what is the solution? Get a spacious garden office designed and install it in your house garden simple!
Author - Martin Corby
Posted - 30 Oct 2017
Need Help ?
Call Martin now on
01342 477774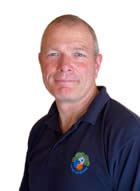 © Copyright 2001 - 2020 Garden Adventure Ltd