Log Cabin Kits are pleased to announce our new daily promotion - deal of the day.
From our selected cabin range, featuring 44mm wall logs and a single room, we offer a different cabin each day at a greatly reduced price giving you a saving on our usual price in some cases as much as £300.00.
The deal of the day is just that - a deal that lasts for 24hrs only, so if the cabin of your choice is featured, don't hang around, at midnight it will change and the offer will cease to be available.
We do hope this provides you an opportunity to buy your cabin and save yourself a good deal of money. Grab yourself a bargain !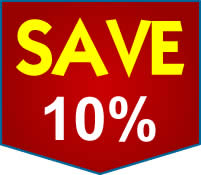 Author - Martin Corby
Posted - 20 Jan 2019