John bought an Canazei Plus 4x3 Log Cabin from Log Cabin Kits in March 2015. We got in touch to ask him some questions about his cabin, which are just below the lovely picture he sent: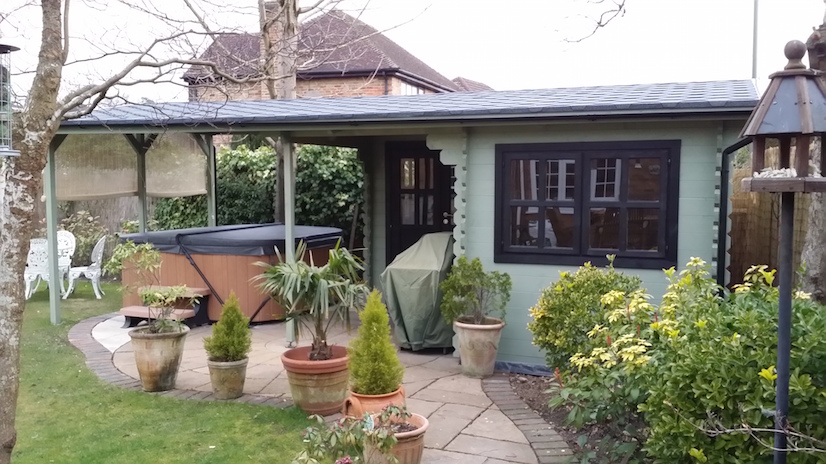 What did you originally envisage using the cabin for before you purchased it?
The Canazei 4x3 was intended to be used as a Man Cave and hot tub canopy.
Have you ended up using the cabin exactly as intended?
Absolutely!
Has the cabin met your expectations over time?
I'm still very pleased with it.
Have you modified your cabin in any way?
The cabin was supplied bespoke as a 4x4 and I added the extra canopy to house the hot tub.
How was the process of buying from Garden Adventure (logcabinkits.co.uk)?
Seamless from begining to end....Martin always replied promptly to any queries
As you can see, John was happy with his purchase!
Pick your perfect log cabin for your dream use right here.
Author - Martin Corby
Posted - 24 Sep 2015