David bought the Trentino Plus 4x3 Log Cabin from us in November 2014 and has enjoyed nearly a year of use from it so far. I'm sure you'll agree it looks great in the pictures! We got in touch with David to get some thoughts from him on his time with the cabin. The fact that he has been able to use the cabin in a variety of ways shows that you don't have to lock yourself down to one use when you make a purchase from LogCabinKits.co.uk!
What did you originally envisage using the cabin for before you purchased it?
I purchased the log cabin shortly after taking early retirement.I had long wanted a cabin to use as a work room and a place for the family to relax in the summer months.However I was also keen to work on a building project in my garden.
Have you ended up using the cabin exactly as intended?
The garden has been used in many ways and was easily heated during the winter months.By carefully furnishing the cabin it has created a versatile extra room.
Has the cabin met your expectations over time?
We have all been delighted with the cabin and it has exceeded all expectations.It has been greatly admired by both friends and family.
Have you modified your cabin in any way? The cabin has been left as the original design with decking being added at the front with gravel paths built around the sides.
How was the process of buying from Garden Adventure (logcabinkits.co.uk)?
The whole process of buying and building the cabin was excellent. The cabin was delivered on time and was extremely well packaged. The construction went to plan and the pieces fitted perfectly. I would recommend Garden Adventure to any prospective buyers.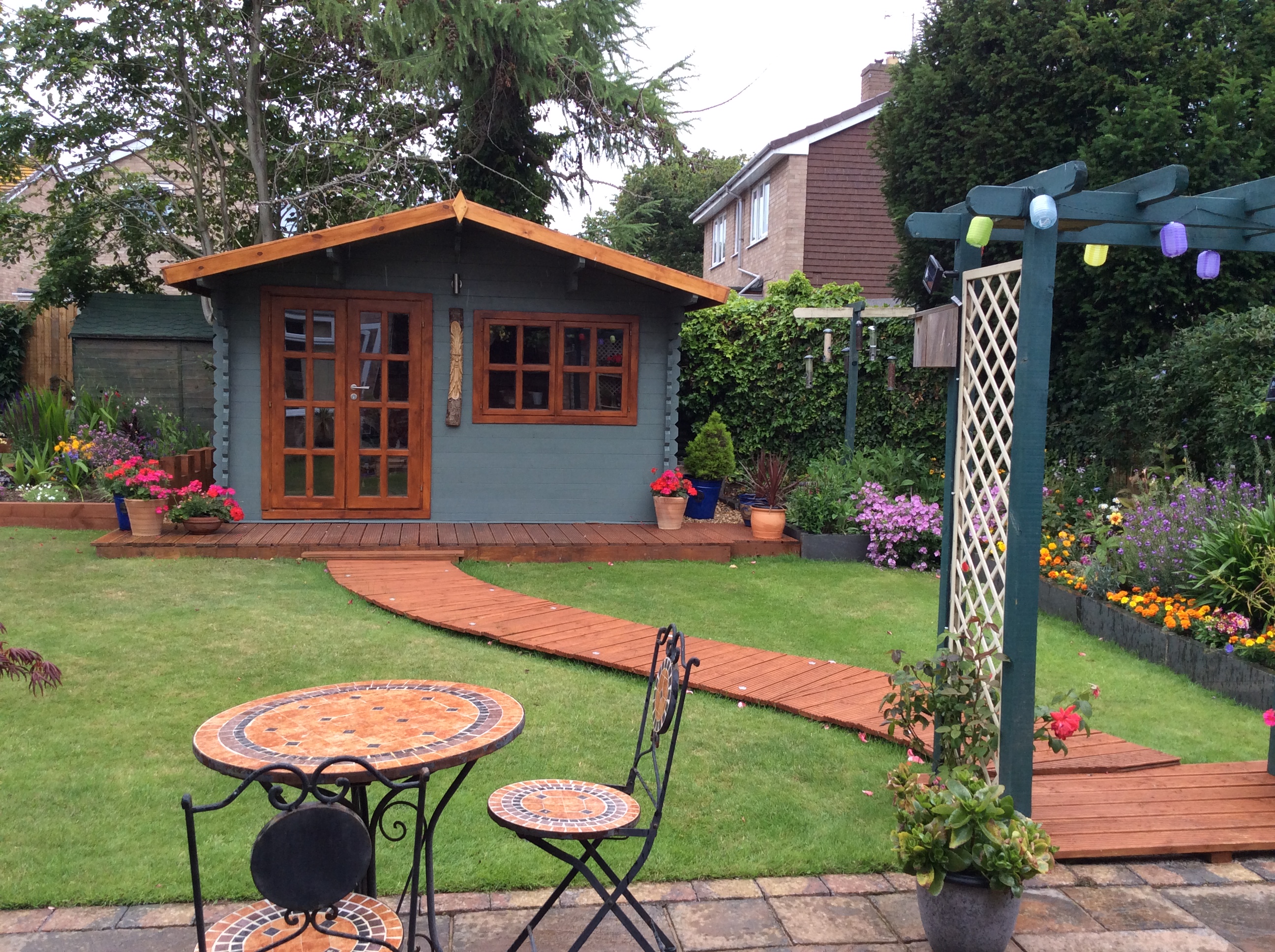 Author - Martin Corby
Posted - 28 Oct 2015