Our January Sale has Started
We are pleased to announce our January stock sale is now on. Those cabins that have been given the price check can be viewed here. There are all sizes, designs and log thicknesses allowing you to find something that will suit your needs. Don't miss out on a bargain, as stock is limited. As the saying goes "Once they're gone, they're gone !"
Author - Martin Corby
Posted - 10 Jan 2014
Need Help ?
Call Martin now on
01342 477774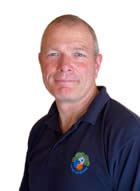 © Copyright 2001 - 2021 Garden Adventure Ltd