Wood Cabins UK
Most garden buildings are constructed from timber.
This medium provides all the necessary qualities including the way it looks such that it blends in seamlessly to a garden environment. The UK started importing interlocking log cabins from Scandinavian sources where the design originated, more recently more cost effective units are arriving into the UK from the Baltic states including Lithuania and Estonia.Author - Martin Corby
Posted - 02 Jan 2018
Need Help ?
Call Martin now on
01342 477774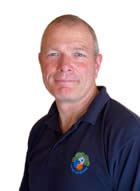 © Copyright 2001 - 2020 Garden Adventure Ltd