There are many reasons why you might want to buy a garden building from Log Cabin Kits. Here are a few of the most common reasons:
We offer a wide variety of styles and sizes to choose from. Whether you're looking for a small summerhouse or a large workshop, Log Cabin Kits has a building that's perfect for you.
Their buildings are made from high-quality materials. The logs used in their buildings are sustainably sourced with the base bearers treated to resist rot and decay. You can even upgrade to composite (plastic) bearers if you feel this would benefit your cabin longterm
Our buildings are easy to assemble. Log Cabin Kits provides clear instructions and all the necessary materials, so you can construct your own building in a weekend (depending on size, of course !) - You will need to provision the fixings.
We offer a great warranty. Log Cabin Kits stands behind their products with a 10-year warranty.
In addition to these reasons, Log Cabin Kits also offers excellent customer service. If you have any questions or problems, our team is always happy to help.
Here are some of the benefits of buying a garden building from Log Cabin Kits:
Durability: Log cabins are made from natural materials that are resistant to rot, decay, and pests. This means that your garden building will last for many years to come.
Aesthetics: Log cabins are a beautiful addition to any garden. They can add a touch of rustic charm or a modern touch, depending on your style.
Functionality: Garden buildings can be used for a variety of purposes, such as storage, workshops, or even guesthouses. They can also be a great place to relax and enjoy the outdoors.
Value: Garden buildings can increase the value of your property. They can also be a great way to add extra living space without having to build an extension on your house.
If you're thinking about buying a garden building, We would definitely recommend checking out Log Cabin Kits. We have a wide variety of buildings to choose from, and our customer service is excellent.
It's important to note that log cabin kits may require some level of construction knowledge and tools for assembly. If you're not comfortable with DIY projects or lack the necessary skills, it might be worth considering professional assistance. Get a free quote for cabin installation here.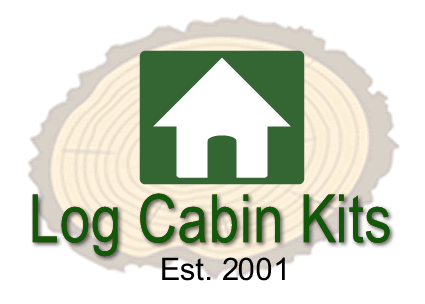 Author - Martin Corby
Posted - 24 Jun 2023