Grab a cabin bargain
We are currently passing on some great savings the manufacturer are offering to move some of the remaining stock left over from the Autumn rush. Whether you are looking for a cheap alternative for additional space for storage or maybe something a little more sophisticated and robust as a home office, take a look here and good advantage of these reduced prices, they won't stay forever !
Author - Martin Corby
Posted - 30 Dec 2013
Need Help ?
Call Martin now on
01342 477774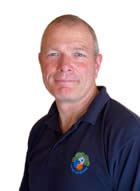 © Copyright 2001 - 2021 Garden Adventure Ltd