We are pleased to anounce the introduction of a new model to our already comprehensive range of garden log cabins.
Based on the very popular Arabba range, the Arabba is equipped with half glazed double doors for those that are not so concerned about available natural light more the comfort of having timber nearer the floor where accidents are more likely to happen !
The spec. remains impressive :
Log Specification
Log Thickness - 44mm (1¾″)
Width : 5000mm (16′ 5″)
Depth : 4000mm (13′ 1″)
Approximate Internal Dimensions
Width - 4752mm (15′ 7″)
Depth - 3752mm (12′ 4″)
Area - 17.8m² (192ft²)
Floor and Roof Boards
Floor boards - 20mm tongue and groove
Roof boards - 20mm tongue and groove
Doors and Windows
Double Doors Half Glazed - 1295x1860mm
Double Windows - 1380x910mm (4′ 6″ x 3′)
Other Dimensions
Wall height - 2030mm (6′ 8″)
Ridge height : 2580mm (8′ 6″)
Floor Bearers: Treated 50x50mm (2"x2")
Minimum Base Size 4840mm x 3840mm (15′ 11″ x 12′ 7″)
---
Cabin Features :
44mm (1¾″) Solid Wall Boards
Doors and windows (as per floor plan)

Windows - 2 Opening Double Windows
Door Style - Double Doors Half Glazed
If the door is off set to one side of its containing wall (not central), then the position of doors and windows in this wall and the position of the window in the side wall (if applicable) can be reversed. You can choose these positions at point of installation

Double glazed with Glass
Rubber Gasket - doors and windows have rubber gasket for an improved seal between frame and wall
Floor Boards - 20mm Tongue and Groove
Roof Boards - 20mm Tongue and Groove
Door lock - cylinder type. Supplied with three keys
Internal Trims (tidies up the join between roof boards and walls)
Fixing kit - all the screws and nails required to install your cabin
Comprehensive Assembly Guide
---
Optional Felt Shingles :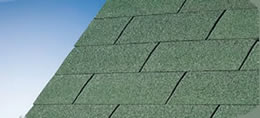 Green Bourne Shingles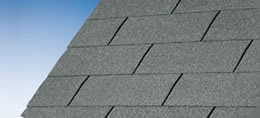 Grey Bourne Shingles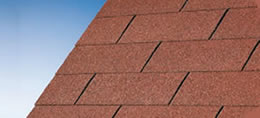 Red Bourne Shingles
---
We are convinced the introduction of this model will prove to be another success in the Eurovudas portfolio.
Should you have any enquiries about the Arabba, please call or email, we will be pleased to hear from you.
Author - Martin Corby
Posted - 20 Feb 2016