Select nice range of garden log cabins
If you are in the process of getting your garden cabin or summer house designed, then use the power of one of the best search engines to locate a company that offers some really cool choices of garden buildings. They offer several variants of these structures along with compatible and matching garden furniture to suit your requirements. Offered at reasonable prices these companies promise to offer quality and service combos.
Author - Martin Corby
Posted - 09 Dec 2013
Need Help ?
Call Martin now on
01342 477774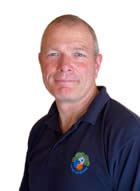 © Copyright 2001 - 2020 Garden Adventure Ltd