Ensure good quality wood and paint finish
Prior to choosing the design of a log cabin, garden building, summer house, wooden building or wooden garage, do have a word with the professional staff of the company. Ensure that good quality red wood timber or other durable material is used along with water proof paint and damage free accessories to ensure longevity and safe structure of your building for years to come !
Author - Martin Corby
Posted - 22 Dec 2013
Need Help ?
Call Martin now on
01342 477774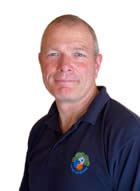 © Copyright 2001 - 2020 Garden Adventure Ltd