January Price Crash
It has to be said, we have gone absolutely bananas. Take a look at these prices in our January Price Crash promotion, you won't believe your eyes, prices that won't be matched anywhere on the web. There will be a style and size of cabin to suit most demands, whether you are looking for additional space for storage or a garden office, maybe a summer house - whatever cabin you are after you will find a bargain here. But don't procrastinate for too long - these prices will not be held forever. Happy new year !
Author - Martin Corby
Posted - 21 Jan 2014
Need Help ?
Call Martin now on
01342 477774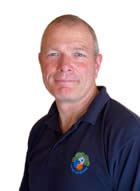 © Copyright 2001 - 2021 Garden Adventure Ltd