Best Deal Belvedere 3x3
This week, our best deal is the Belvedere Plus 3x3 Log Cabin. The robust 44mm wall log construction lends itself to all applications be it additional storage space, a summer house or garden office. By insulating the floor and roof and adding some heating there is the potential for using this garden building as a home office, nice !
This week we are offering the cabin for a giveaway price of just £1890.00 saving you £246.00 on our usual competitive price.
Be quick, the offer won't last forever - click here for the full details on this bargain priced cabin
Author - Martin Corby
Posted - 12 Mar 2014
Need Help ?
Call Martin now on
01342 477774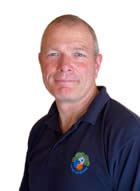 © Copyright 2001 - 2021 Garden Adventure Ltd