We are pleased to announce another new cabin style to our range available into the UK market. The Clockhouse is an established style of cabin already found in abundance in the UK, after much  research and customer feedback, we have arrived at our version of this popular style.
Manufactured as standard wwith 44mm wall logs and double glazing, the spec has this firmly aimed at the more discerning user. These great features are sometimes overlooked when you consider the price - customers cannot believe they are getting this quality at such a competitive price.
We currently are only offering a 4x3 version but watch this space as other sizes will become available including a 5x4.
Like most of our 44mm cabins, the Clockhouse is suitable for almost any use you can think of. A sturdy building that is ideal for upgrading with insulation to the under floor and roof - throw some heating at it and you will have a very cosy home office for use 12 months of the year.
You won't find a better priced Clockhouse 4x3 cabin in 44mm wall logs anywhere - let us know if you do !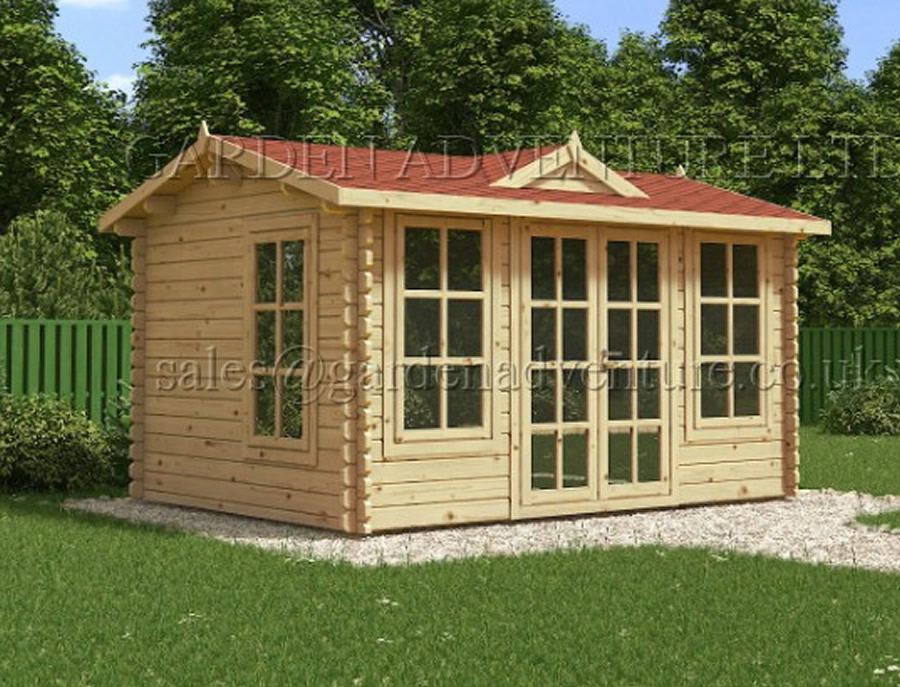 Author - Martin Corby
Posted - 14 Mar 2017