Garden Buildings Delivered to Bures Hamlet
Garden Adventure can supply garden buildings throughout the UK, including Bures Hamlet, Essex. We offer an exciting and diverse range of log cabin kits which are suitable for all kinds of application including additional storage, playroom (child or adult !) summer house or home office.
If you're looking for a garden building or log cabin kit in the Bures Hamlet area and you cannot find the answers anywhere on the website, please call to discuss your requirements. Our sales staff will be pleased to hear from you and are trained to offer advise rather than push for another sale. We will try our best using years of experience to help you and to help meet your aspirations and budget targets - call today !
---
Our delivery charge to Bures Hamlet for the buildings is FREE. These costings are worked out by the mileage from our UK hub in Leicester and helps maintain our competitive rates on the buildings. Do you live in Essex but can't find your town listed ? Don't panic ! We deliver our cabins throughout the UK and have happy customers from Lands End to John O'Groats (and beyond !!)
---
Please use your preferred method of contact found on our contact page. Of course for an immediate response, call the office line on 01342 477774. We will be pleased to hear from you !
---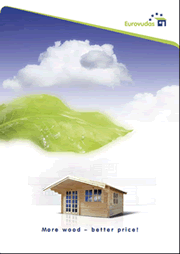 ---
Please try our comprehensive search facility. Here you can search using criteria such as cabin type, ie standard cabin, timber garage or multi room building, log thickness, width and height. By selecting one or more, you will quickly find the building that best suits your needs. We hope this tool is useful to you.
---
Find more places for garden log cabins in the Essex area