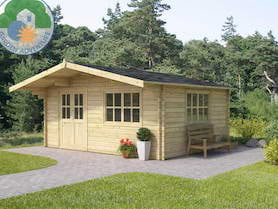 Log Thickness - 44mm
Double glazed with glass
Door style - Double Doors Half Glazed
Canopy Depth - 1000mm
Select Size for More Details
Customer Feedback
Kevin Retford
said - "
Had a large cabin installed by garden adventure and I am very please with the finished installation, the quality and service was first rate and I would have no problems in highly recommending this company. My cabin is being used as a new tattoo studio and is absolutely ideal. Clients always passing comments on how great the studio is. With many wanting one. Thanks again for great service and a great product.
"
Rating : 5 / 5
Review Date - 9 August 2016
Alison Smith
said - "
We are really pleased with our log cabin. Good quality materials and looks great in the garden. We used an installer recommended by Martin, and the cabin was up in no time. Would recommend buying from Garden Adventure Ltd.
"
Rating : 5 / 5
Review Date - 6 August 2019
Angela Wilde
said - "
I purchased a 4mx5m Marquis log cabin, very happy with the quality and looks amazing in my garden! Would definitely recommend Garden Adventure to friends. From start to finish excellent service received, even the delivery driver was very helpful and gave some good advice too! Let's just say my son and his friends love this cabin ????????
"
Rating : 5 / 5
Review Date - 3 February 2018
Frank Mcalister
said - "
I ordered the 4x 4m cabin. The purchase was easy online but I forgot to add the felt roof at checkout. I contacted Martin and he easily added it later. Parts were dropped off 5 weeks later and they didn't need any help, but it's important to have a good space free kerbside. Only a few days later, the installation was arranged mutually and apart from a couple of cups of tea, I watched the cabin go up in 4 hours. Very polite team. Professional and trouble free all the way from start to finish. Very pleased and highly recommended.
"
Rating : 5 / 5
Review Date - 22 October 2016
David Danaher
said - "
My husband bought a log cabin for his man cave and the transaction was so easy that we were a little concerned. However we needn't have been worried as everything went smoothly and martin was very helpful. The only thing I would say to other buyers is that we needed to buy extra wood screws (the wood was slightly bowed as is the nature of wood so my husband went a little OTT on the screws just to be safe) and shingle nails (not that this cost much) so make sure you know where your local screw fix or what ever is and if they have them in stock just in case. If we ever needed to buy a log cabin again we would definitely be using garden adventure in the future.
"
Rating : 4 / 5
Review Date - 14 July 2016
Trevor Ford
said - "
The cabin is all is claims to be. Erecting it is not that great a challenge and the finish is excellent.
"
Rating : 5 / 5
Review Date - 21 November 2019
Cavon Gear
said - "
Very pleased with cabin. Excellent value for money and good quality. Delivery was prompt and driver very helpful with unloading the cabin. Martin was very helpful throughout the ordering process and immediately available on the other end of the phone if we needed to check something. Construction was relatively easy if you refer to instructions and keep all numbered timber together. Would definitely recommend if considering purchasing a cabin.
"
Rating : 4.5 / 5
Review Date - 4 April 2016
Back to Cabin Detail Page
Need Help ?
Call Martin now on
01342 477774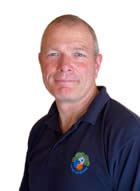 © Copyright 2001 - 2021 Garden Adventure Ltd