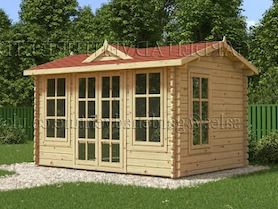 Log Thickness - 44mm
Double glazed with glass
Door style - Double Doors Fully Glazed
Canopy Depth - 200mm
Select Size for More Details
Customer Feedback
Russell Jackson
said - "
I ordered a 4x3 clockhouse cabin. I was impressed by the ordering experience which provided me with a total price without hidden extras, very much not the case with many suppliers. The delivery was when predicted and the installation team were excellent and professional. The quality of the cabin is absolutely first class. I have no hesitation in recommending this company to anyone who is thinking of having a log cabin installed in the future. Thank you Garden Adventure we are very happy. Russell Jackson Essex
"
Rating : 5 / 5
Review Date - 27 July 2017
JB and GB
said - "
We checked out several Log Cabin sites over several weeks – it seemed like a game of chance with so many pros and cons for each company. Luckily for us we chose Garden Adventure and their Clockhouse design. The transaction went like clockwork from the start thanks to Martin whose help and advice played an important part (44mm logs were definitely the right choice!) Delivery was on schedule with the haulier dropping the 1-2 tonnes package exactly where we wanted it. The erectors were helped by an easy-to-follow manual, everything slotted into place and we are thoroughly happy with our new garden retreat. – JB and GB, Essex.
"
Rating : 5 / 5
Review Date - 5 November 2020
Thomas Hutson
said - "
Great job well done looks great will recommend you thanks Thomas Hutson
"
Rating : 5 / 5
Review Date - 4 November 2019
Back to Cabin Detail Page
Need Help ?
Call Martin now on
01342 477774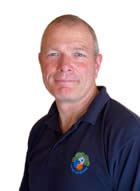 © Copyright 2001 - 2021 Garden Adventure Ltd