We are pleased to announce the introduction of the Corvara cabin to our existing range of 44mm cabins.
Based on the proven design by Eurovudas, the Corvara cabins feature a set of double doors, fully glazed, to the front wall along with a tall, opening window. On one side there are additional window(s) Depending on the size selected, you will either get one side window or two. Cabins that are 3.0m deep (3x3 and 4x3) are furnished with one side window, all others have two.
All glazing (doors and windows) is double glazed ensuring excellent insulation properties for the walls. For use throughout the year, it is strongly recommended to install insulation to the under floor and roof - with a little heating you will be ocmfy in most weather conditions the UK can throw at you !
Available in sizes as follows :
Cabin Features :
Timber - All our cabins are manufactured from either Spruce or Russian Redwood, your cabin may be machined from either depending on what is available to the mill at point of production. If you have a preference, please advise. There maybe a delay in delivery if this is requested whilst we wait for the preferred timber to come through the production line.
44mm (1¾″) Solid Wall Boards
Doors and windows as per floor plan

Windows - Single Windows
Door Style - Double Doors Fully Glazed
If the door is off set to one side of its containing wall (not central), then the position of doors and windows in this wall and the position of the window in the side wall (if applicable) can be reversed. You can choose these positions at point of installation

Double glazed with Glass
Rubber Gasket - doors and windows have rubber gasket for an improved seal between frame and wall
Floor Boards - 20mm Tongue and Groove
Roof Boards - 20mm Tongue and Groove
Door lock - cylinder type. Supplied with three keys
For full details of each model, please click on the size required.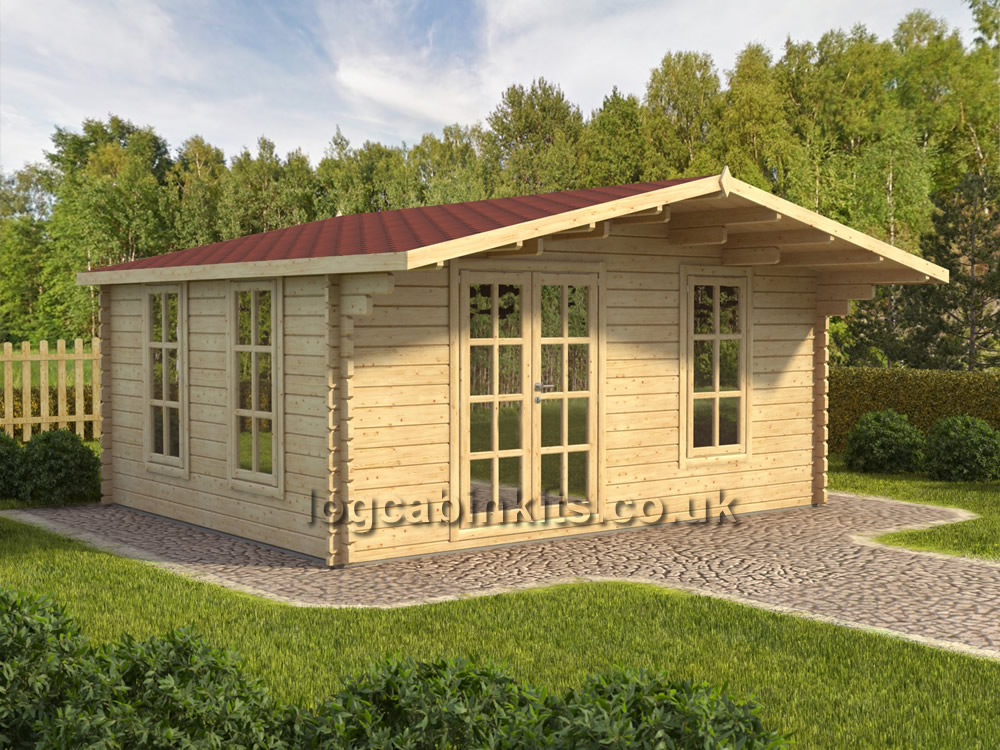 Author - Martin Corby
Posted - 29 Sep 2017