Fitting Roof Boards
Once all the wall boards, gable ends and roof joists are in place, you are now ready to fit the roof boards.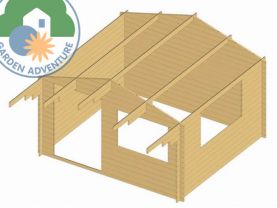 In the first instance, to aid accuracy and speed, temporarily fit a floor board along the ridge joist starting at the front, up to which you can position the roof boards :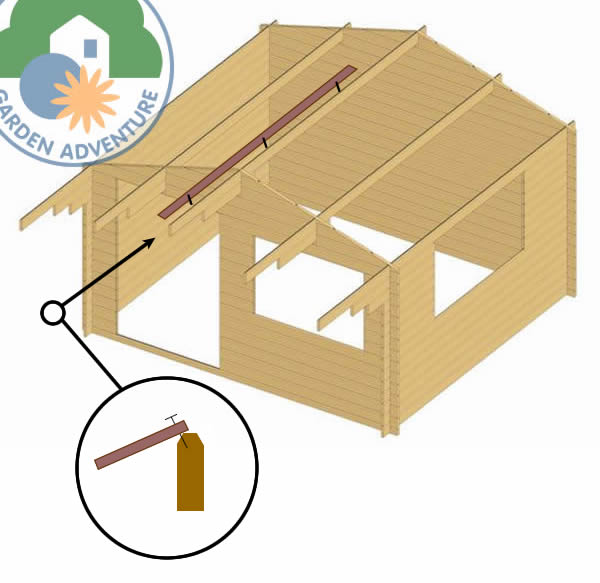 Position the first roof board against the stopper board and level with the front of the roof joists :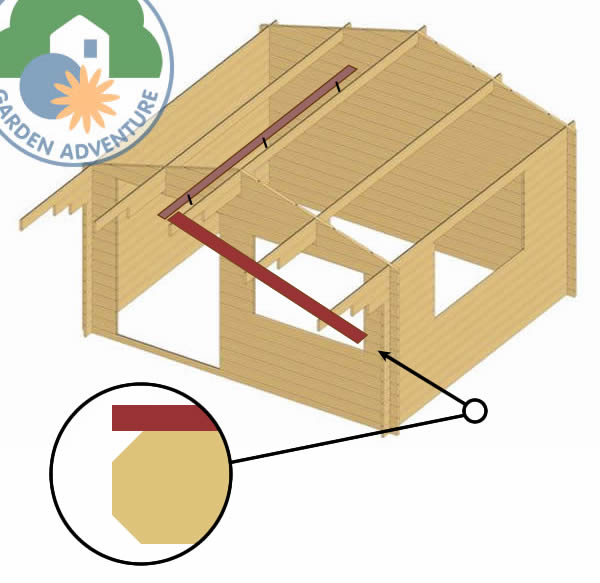 Now work your way towards the back making sure each board is placed positively against the stopper board. You will probably have to move this board at least once, depending on its length.
As you reach the back of the cabin, the last roof board will likely have to be cut to width ideally using a circular saw. Depending on how the boards have joined, the last board may not necessarily be parallel. Temporarily locate the last board and mark the ridge end and eaves end. Use a spare roof board or floor board as a straight edge lining up the marks. Draw along the edge of the board and saw along this line :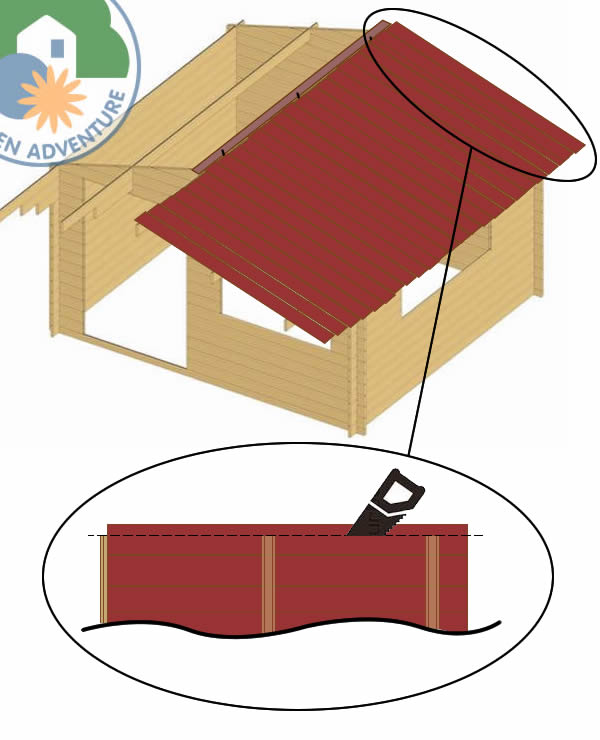 Once complete - remove the stopper board from the ridge and repeat the process of applying the roof boards again starting at the front edge, this time using the completed sides boards as the stopper on the ridge.
Author - Martin Corby
Posted - 26 Aug 2015