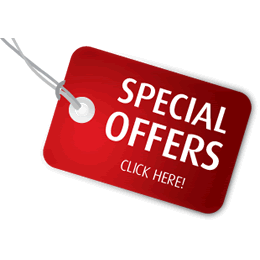 Pick up a bargain from our regular special offer products
2018
Winter 2018 Sale Ends
Just 7 days of our winter 2018 price reduction left - the clock is ticking ! We always like to provide great service alongside great prices. The service will continue no matter what, but our price reduction on all cabins in ...........
2015
Autumn Sale
Summer is over and we want to shift some cabins from our stock. Now is the chance to pick up a super bargain and save yourself probably hundreds of pounds from our usual web prices. No matter ...........
2014
Sale Must End on 28Feb
Not long now before our January price crash (extended into Feb !) ends. Once March arrives, prices will revert back to our usual pricing structure and although this remains very competitive, cabins will cost you significantly more - save yourself ...........
January Price Crash on Log Cabins
More than just a few quid off old stock - this is a genuine sale of great stock that we want shifted. Take a look at our Special Offers page, these prices are unlikely to ever be repeated they ...........
January Sales Have Arrived
We are pleased to  announce  the following cabins have been selected for our winter 2014 sale : Cervinia 4x3 - Now just £1721.00 saving you £315.00 ! Derby Log Cabin - Now just £2,076.00 saving ...........